May 20, 2001 Los Coyotes Run
Los Coyotes was a bunch of fun. At the gate we asked the girl if they are still want to close it, she said they was going to close but they were not sure yet.
First I was trying to find Clark to no luck. Then we joined the Willie soybean seed and Scot Hill group for the Old Mine trail, which was fun, ad we saw Jeff the CRWLR there. William was showing off at the Z-Turn, going through it backwards etc.
Then Anders and me branched off and went to the El Hill. Anders tried to go up on the right side several times. He was trying different lines but there was just no way to go up unlocked.
At first I didn't want to try El Hill, because my jeep was top heavy with the hard-top, doors, tools and other things on the back seat, and I didn't want to take it all off. But then I decided to give it a try, and walked right up the right side. Got to love lockers front and rear, and MTR's aired down to 8 PSI.
At the mean time Anders drove up the LEFT side. Man!
I decided to give the Left side a try too. Now that was scary. When one of my rear tires went in one of the huge ruts, the opposite front tire lifted from the slop, and I thought to myself, "This is how people flip back end over". I kept steady forward motion, and crawled the hill all the way up.
Anders did the Left side a couple more times. His jeep is at near stock height with a body lift and BFG AT tires.
Axle Jack showed up, with his windshield down.
Then we just played a little on the hills in the area, went up the Dangerous road, and went home.
Nice fun wheeling Sunday, and nothing broken on my jeep.
William: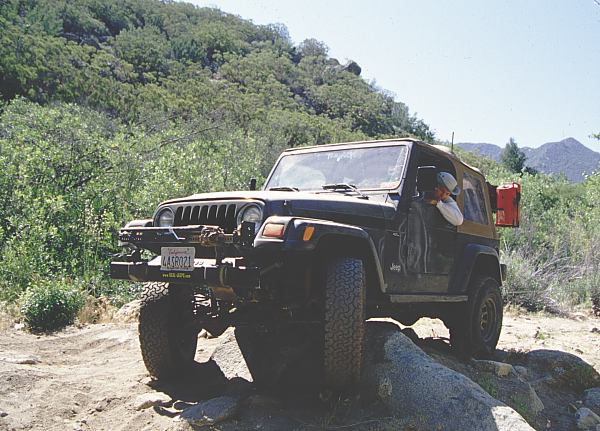 TObject at Z-Turn: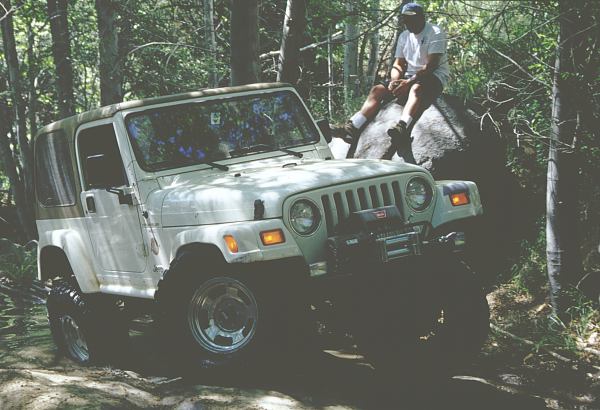 Anders Mastering the El Hill: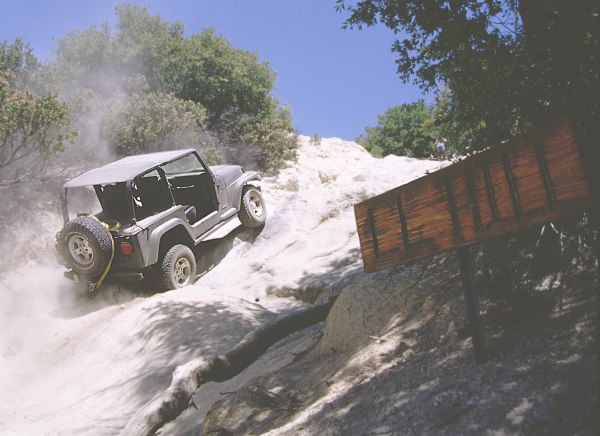 TObject going up the left side of the El Hill: