Saturday, July 21, 2001 Big Bear Run
On this page you will find real world information (maps, coordinates of the beginnings and endings of the trails, length, and time it took to complete) on two of the Big Bear Lake trails run by a group of four TJs and one ZJ in one sunny Saturday.
Area map: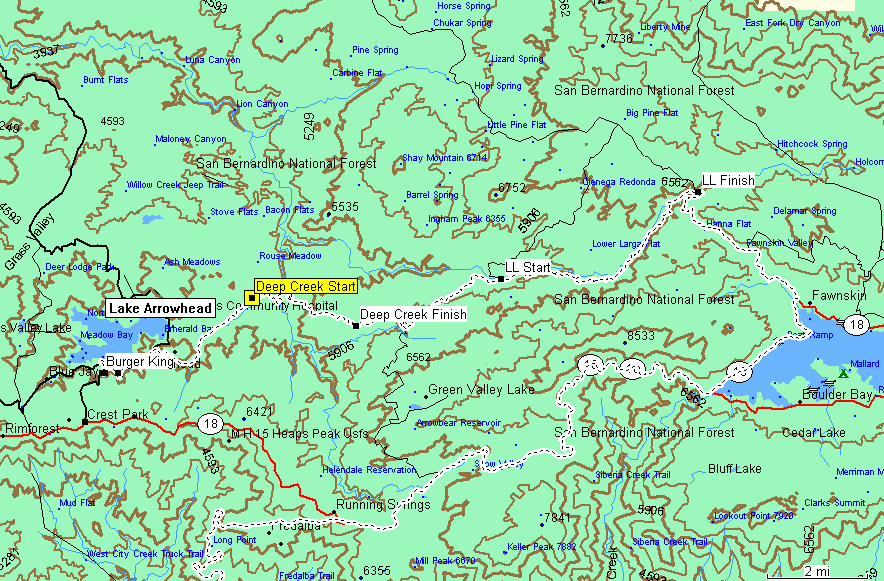 Deep Ceek Trail
Start Waypoint: N34 16.182 W117 08.268
Finish Waypoint: N34 15.689 W117 06.090
Length: 4.4 miles
Time: 2 hr 47 min.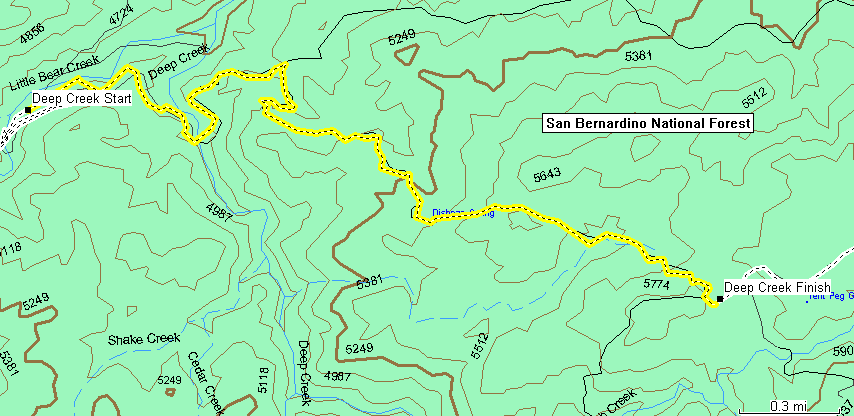 Holocomb Creek Trail
Start: N34 16.515 W117 03.060
Finish: N34 18.013 W116 58.917
Length: 5.8 miles
Time: 2 hr. 53 min.