White Mountain and John Bull
Big Bear Trails
We run these trails on Saturday, June 22, 2002. They are located in the beautiful San Bernandino forest, on the North side of the Big Bear lake.
Area Map: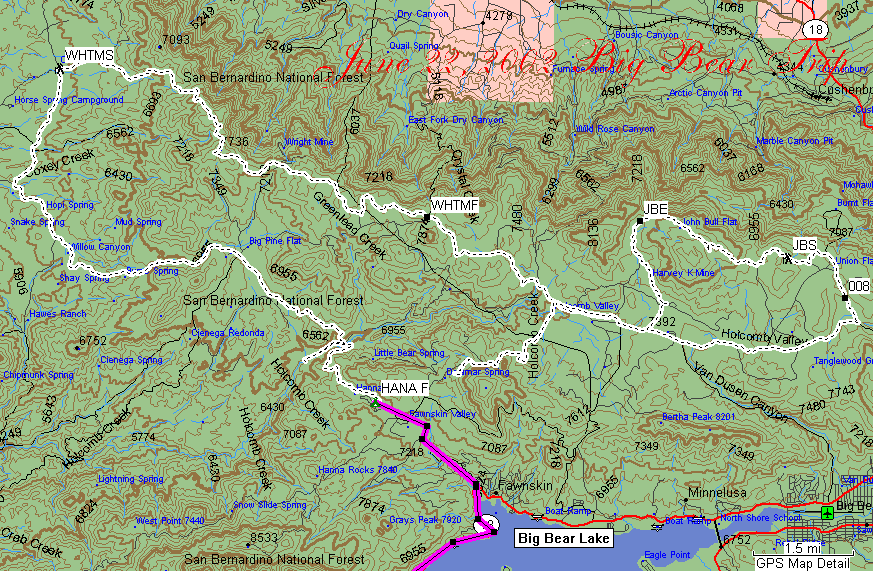 White Mountain Trail: Length: 8.2 Miles Our Time To Finish: 1h52m Our Average Speed: 4.39 MPH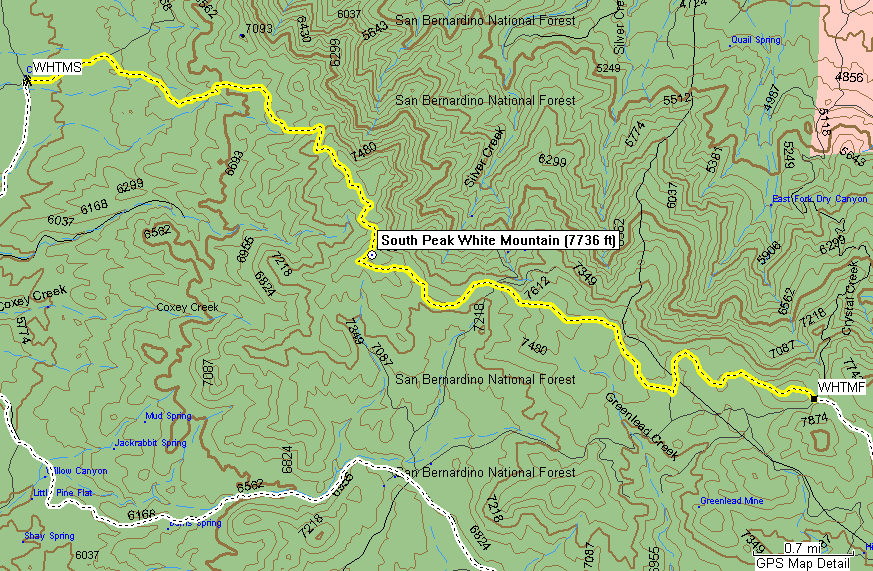 John Bull Trail: Length 3 Miles Our Time To Finish: 2h23m Our Average Speed: 1.26 MPH (Lunch Included)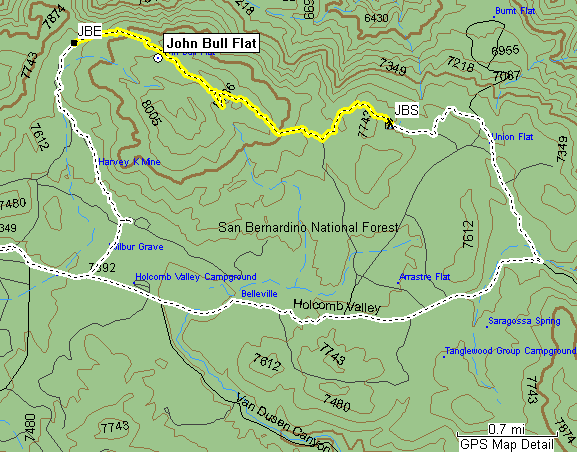 John Bull is arguably the hardest jeeping trail in the Big Bear area. The White Mountain trail is easy, and at the same time offers a couple of semi-optional obstacles that will make your heart race.
GPS Waypoints

HANA F
N34 17.268 W116 58.449
Hana Flat Campground
WHTMS
N34 21.610 W117 03.410
Start of the White Mountain Trail
WHTMF
N34 19.672 W116 57.630
White Mountain Trail Finish
JBS
N34 19.143 W116 51.947
John Bull Start
JBE
N34 19.623 W116 54.270
John Bull End
There are many campground areas in the Big Bear lake area. Make your reservations upfront. I've heard that there are special areas in the forest where you can camp for free, but fires are not allowed in these areas.