Lined up after the leader in the morning. Group A is ready to roll!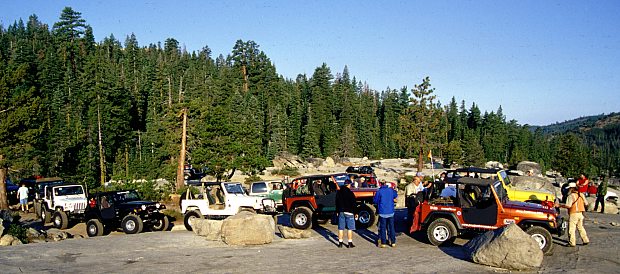 Pit stop in the woods before fording a stream :-)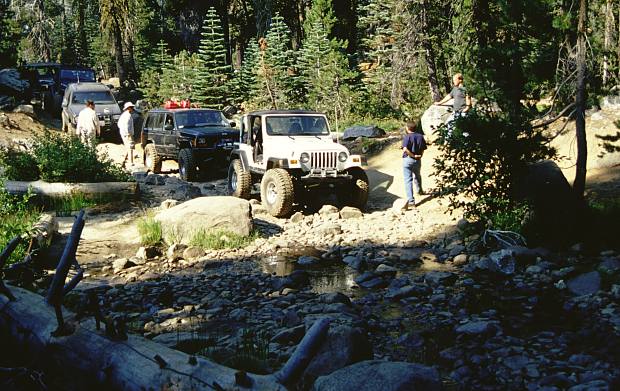 TObject trying to do a wheelee, just like Kat did moments ago (and Robert did one too):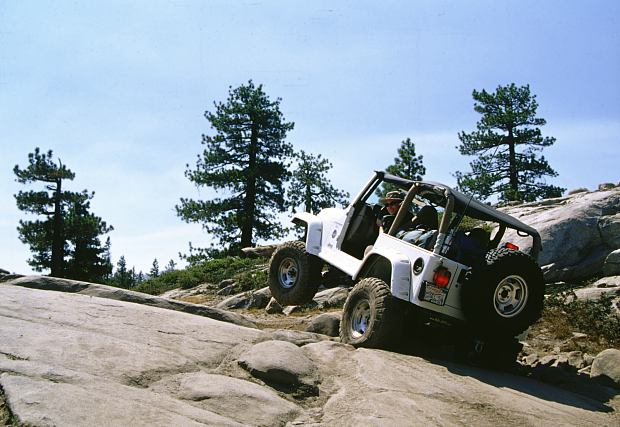 Beautiful Lake hidden among the trees: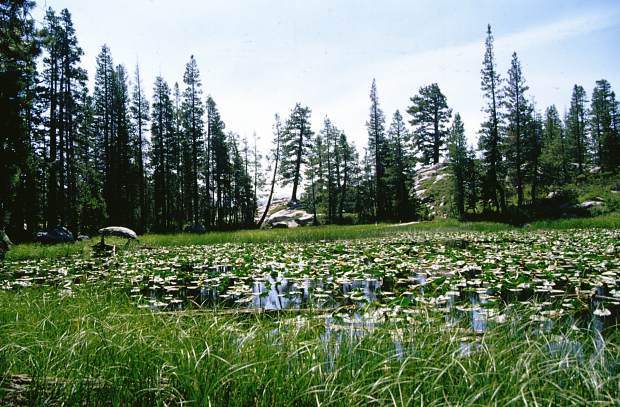 Robert going over the bridge into the camp: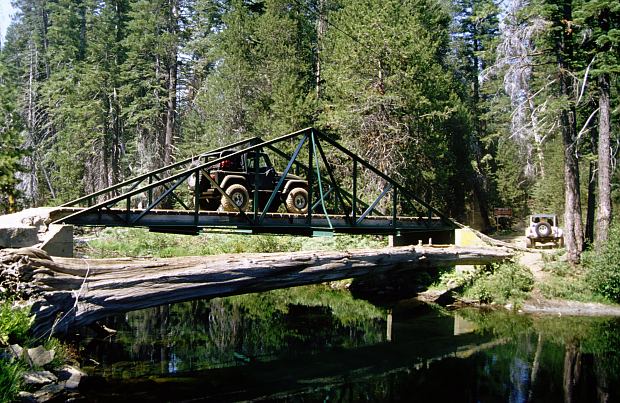 Grassy campground was wonderful: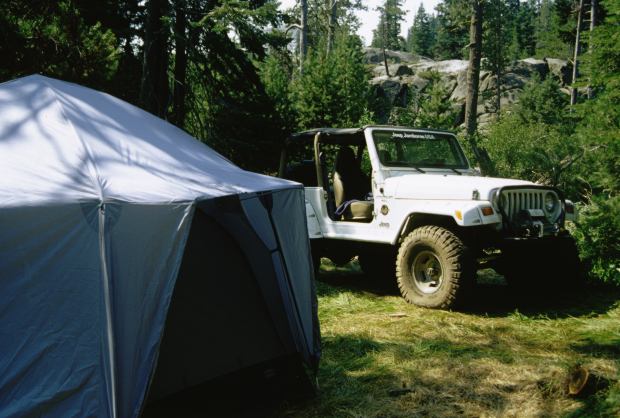 Just a bunch of yahoos. I have you all on my camera! You will be reported to the proper authorities!!!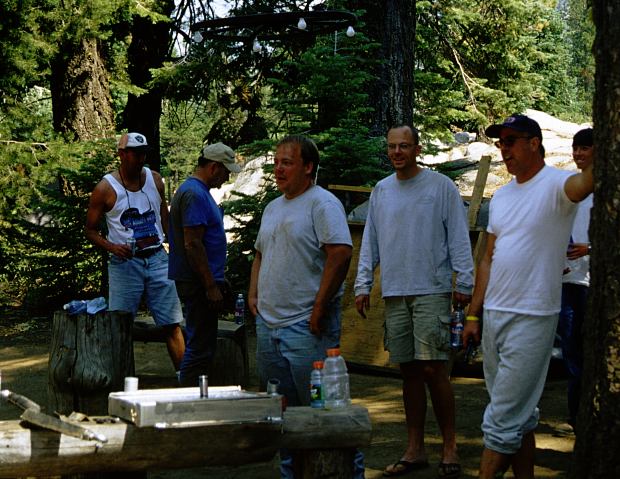 This is the Jamboree Camp. Helicopter pad is at that big rock on the background. The olive jeep on the left is the new Rubicon Edition TJ: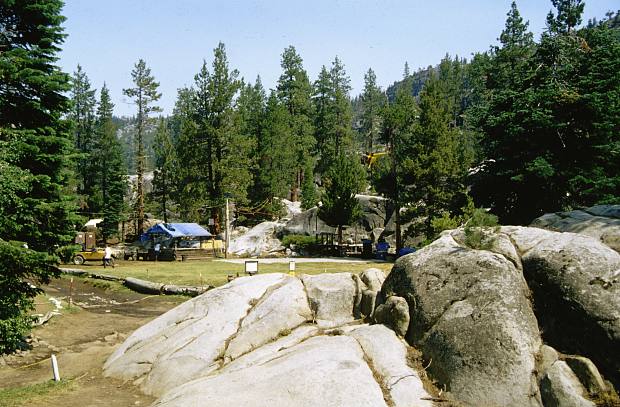 And here is what a Rubicon TJ looks like underneath: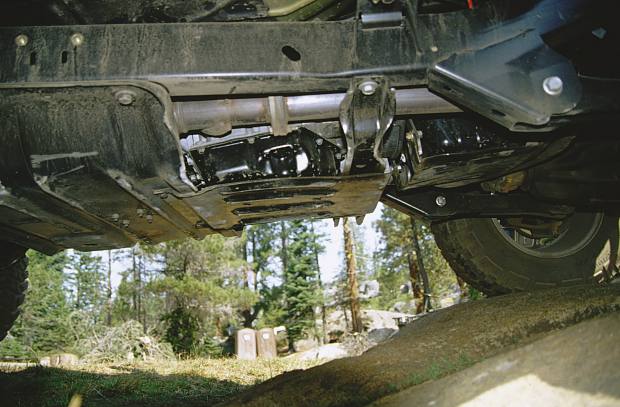 Kids playing with water: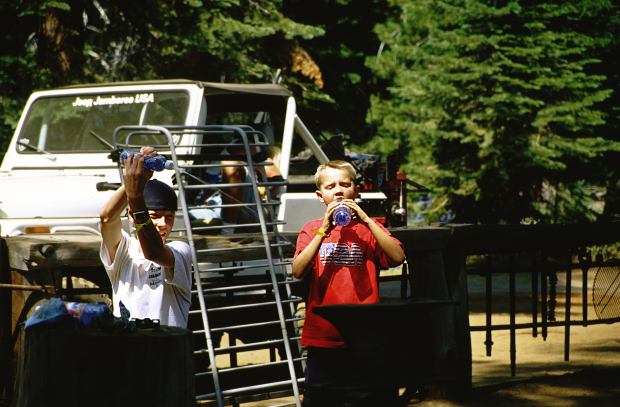 Phil, we save lives...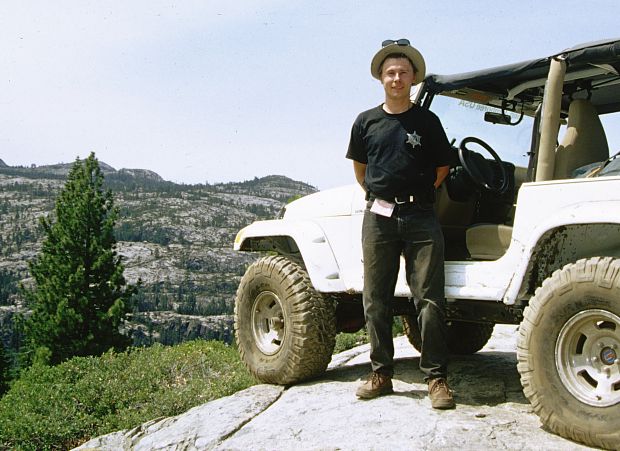 The Gang on the way out: